How Sensuede is Made
Beautifully Designed, Responsibly Manufactured
Sensuede is created with advanced textile technology in a process that is highly eco-efficient. Using an advanced recycling process, Sensuede is made with 84% less energy than that required to produce virgin polyester. This remarkable fabric is green from start to finish because Sensuede is manufactured from recycled polyester materials and plastic bottles.
Asahi Kasei Fibers
Developer of Sensuede and many other fabrics and non-wovens, Asahi Kasei in Japan is one of the largest textile manufacturers in the world. With more than 80 years of expertise in specialty fibers and chemicals, Asahi Kasei stays in the forefront with innovative products and environmentally-sensitive manufacturing techniques.


Six steps to creating Sensuede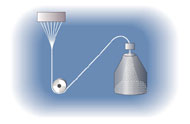 Step 1: Spinning
Ultrafine polyester microfibers are spun and cut into short staple lengths. They are also treated to take dye beautifully but remain stain-resistant.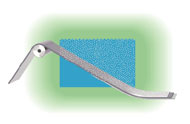 Step 2: Wet-Lay Process
Polyester microfibers are floated in a water bath and then layered on a fine woven scrim. This reinforces the fabric, makes it breathable and also adds drapability.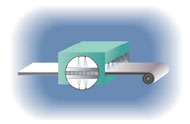 Step 3: Entanglement
High-pressure water jets cause the microfibers to entangle or mesh with the scrim and bond to each other.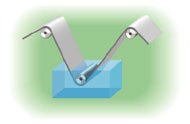 Step 4: Binding with Polyurethane
A soft and supple form of water-dispersed polyurethane is absorbed by the small spaces between the microfibers, adding elasticity and strength to the Sensuede fabric.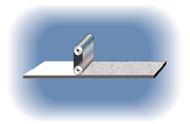 Step 5: Buffing
The fabric surface is buffed with fine sandpaper to create a soft, sensuous suede-like hand.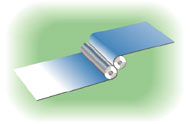 Step 6: Dyeing and Finishing
Colorfast dyes are used to saturate Sensuede with long-lasting color. The fabric is finished with stain-resistant, anti-static and water repellent agents.
Finished Sensuede provides designers and consumers with a soft, supple fabric that is amazingly durable and comfortable.
Unlike other man-made suedes, Sensuede is made in a contained, water-borne suspension system. No harmful solvents are used and no toxic substances are discharged into the environment. Sensuede production is certified under the ISO 14001 standard for safety and environmental management.